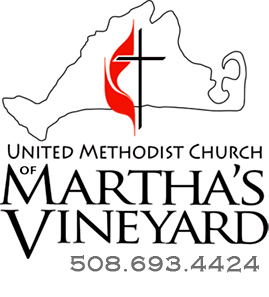 Stewardship - A Way of Life
Earth's Biggest Environmental Threat

Examination of the various threats to the Earth's environment includes human impact on the planet. Catch
phrases such as carbon footprint, global warming, deforestation, and other commonly used
terms have become the everyday jargon for those concerned about the environment.

Climate Change
According to the Global Risks Report 2018 from the World Economic Forum, environmental concerns have
been gaining on concerns over economic issues as the prominent risks people face. Climate change, and
extreme weather events which are increasing due to climate change, are cited as the top concerns clarifies The
Guardian. Climate change is increasing the frequency and intensity of natural events like droughts, wildfires,
heat waves, rainstorms, tropical cyclone, and hurricanes, explains the Scientific American.

The Global Risks Report 2018 notes that extreme events could disrupt food production and cause famines.
NASA confirms that the amount of carbon dioxide levels in the atmosphere have increased "from 280 parts per
million to 400 parts per million in the last 150 years", due to burning fossil fuels, intensive agriculture, and
other human activities. This has resulted in an increase of global temperatures by one degree Celsius over pre-industrial
levels. Besides increasing extreme weather, this rise in temperature also has raised sea levels by 1-4
feet since 2010, caused Arctic ice caps to shrink, and increased growing season adds NASA.



Our Mission in Stewardship



During the year, our thoughts turn to thanksgiving for God's generosity and our response as we experience

our stewardship program, first: putting GOD first in living and giving. We are made in God's image and are meant
to be creators of life and hope, not the consumers of our culture's shiny gods. We have the ability to change the world
and create a legacy that will live forever in the lives of generations to follow. That legacy starts when each of us takes
the hard steps of financial discipline and fulfilling the call to the generosity that God has placed in all of us.
The goal of this stewardship program is not to make you feel guilty, nor is it to say that you have to be exactly
like this or that person. The goal is for all of us to ask questions of ourselves and be open to the possibility
that God will lead us in new directions in our lives. We'll be challenged to look for the idols in our own lives
(Hint: Most of them aren't animals made of gold) and name the ways these idols enslave us,
holding us back from living in the true freedom that God desires for us.

We'll be challenged to consider the place that money, work, and debt have in our own lives.
What are our common understandings of these, and might the witness of Scripture lead us
to some different understandings? We'll be challenged to ask ourselves what it means for us to be faithful,
to save, and to give. How do we balance all the competing interests in our lives? What priorities does God
want us to have? Finally, we'll be challenged to give with our hearts, not out of obligation or a sense of duty
and not just when we think the recipient deserves our gift. Instead, we'll be challenged to give the way
God gives—freely, fully, with no expectations of repayment.
It's unfortunate, really, that it makes it seem like the only motive for asking you
to pledge is to underwrite the church. That may be the result of your pledging but it's not the cause.
The prayerfully-considered pledge is much more about faith development than budget development.
`According to the Bible, intentional, disciplined financial giving is at the heart of ... well,
your heart. And our hearts belong to God. The gospel of Matthew puts it this way: "For where your treasure is,
there your heart will be also." (Matthew 6:21). Haphazard, random numbers put on a pledge card
may support the church's ministry but they do little to increase the spiritual power of the giver.
On the other hand, a pledge that is generous, deliberate, and sacrificial invites faith to meet the center
of who we are. And our values are often seen most clearly through our financial statements.
So we invite you to give, not just because UMC-MV needs the money but because you

need to give. It seems counter-intuitive, but some of us can testify to the difference giving has
made in our lives. Not so we can boast of our giving but so we can celebrate with you the joy we
have found in the process. I've said it before but financial planning with a tithe or beyond is the
thing that kicked my faith into another gear. Not a prayer discipline or seminary, or Bible
study.... it was being asked by my District Superintendent to give an amount I thought
completely unrealistic to give. It meant looking at my financial decisions (how much I spend on
basics, furnishings, shopping, and gifts to others, entertainment, dry cleaning –all of it) in the light
of my faith – that's when I experienced the joy of my faith. That's when I understood the wisdom
of that elderly man who said, "If your giving doesn't feel good, you're not giving enough."

Methodists have never subscribed to a membership model that required a set fee to
join. Instead, they follow the much more Biblical model of proportional giving. The Biblical ideal
is that 100% belongs to God, so consider how much you need to take from that total to fulfill
your family's needs. John Wesley famously advised, "Earn all you can, give all can, save all you can."
Other places in the Bible suggest a 10% tithe of your income should be returned to the church.
We should note that in the Biblical examples, as well as in actual examples from
congregations, those who have the fewest numbers in their bank accounts often give a much
higher percentage of their income. That's true at UMC-MV also. It is our prayer that we will
have begun to grow into the individuals and the church that God knows we can be.
Please join us in putting GOD first in living and giving.
A Reminder
Regarding IRA Charitable Rollovers

It was back in December of 2015 that the IRA Charitable Rollover Act was passed by
Congress. This Act permanently extended the provision for individuals age 70½ and older to
be allowed to make tax-free distributions from individual retirement accounts (IRAs) to a
qualified charitable organization. The treatment continues to be capped at a maximum of
$100,000 per taxpayer each year. An IRA rollover is a tax-exempt distribution from the IRA.
For those of you who are 70½ and older, an IRA Charitable Rollover may especially be
beneficial to you if... 1) you have significant assets in an IRA, or 2) you do not itemize
deductions for income tax purposes, or 3) you earn enough to have part of your deductions
phased out. If you qualify to make this type of IRA charitable gift, contact your financial
advisor to find out how to make a gift that benefits you and our
United Methodist Church of Martha's Vineyard.
To have our weekly newsletter "The Flame" sent to your e-mail, please contact the church office.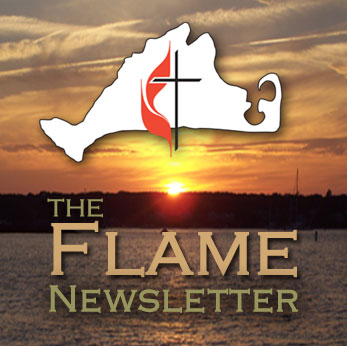 Stewardship is a leap of faith, not the next step in giving. Stewardship is a life change, not a habit adjustment. Stewardship is a joyful expression, not a dutiful chore. Stewardship is about the possibilities and potential in the world beyond myself. Stewardship is a life-altering choice that changes perspective, priorities, and my fundamental definition of who I am. So, how do we invite people to that place?

The story of Zacchaeus (Luke 19:1-10) speaks volumes here. Find a bible and read the short story right now. Besides being a "wee little man," Zacchaeus was a sinner (welcome to the club) and, of all godawful things, a political tool tax collector. But he was curious about Jesus. Jesus noticed Zacchaeus and invited himself to dinner at Zacchaeus's home. We do not know what they did or what they talked about (it is a very short story). We do know that Zacchaeus decided to radically change his life in some very specific and very real financial ways. Jesus had something to say about the radical changes Zacchaeus made.

How do you get people to meet Jesus? Not just to meet our church or our people or our programs or our fellowship, but to meet Jesus? I am not trying to be terribly trite or ridiculously religious here, but I am asking an important question – how do you invite people to meet Jesus in your church?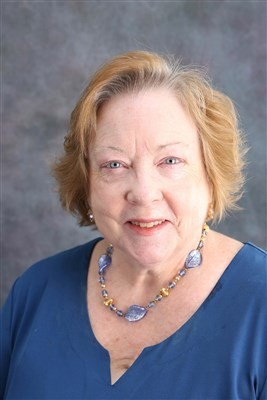 The Latest from Rev. Williams...
Roberta's Sermon on the General Conference from Sunday, March 3, 2019
In 1939, when Franklin D. Roosevelt was president, delegates from Methodist churches gathered for their quadrilateral (every 4 years) meeting called General Conference. The burning question was, "What do we do about ordain African-Americans (men)? If they allowed black men to be ordained with white clergymen, they would join the same geographic annual conference. They would be guaranteed an appointment as a minister to one of the churches within that conference. Delegates to General Conference found a way to circumvent this issue. They voted to form a "Central Conference". No, not like Kansas and Nebraska. It was not geographically located. The Central Conference was for all black pastors and black churches across the USA. Then Black pastors could only be appointed to black churches. The 1939 General Conference of the UMC repainted the face of God to reflect those who were able to vote at General Conference. There is no Public Relations firm that can come up with a good "spin" on that story. There was no way to "save face" or redeem your reputation, as the Asians say.
In 2019, Western culture now defines "social" relationships by an internet site called "Facebook." On our Facebook accounts, we can create the image of ourselves that we want others to believe: We can omit pictures of piles of laundry and stacks of bills, the Pink Slip we got by email, the breakup text, or a screen saver of our bank account. We can edit out aspects of our lives that might be embarrassing, uncomplimentary, or just "too much information." The face we paint of ourselves is not always the whole truth. The bad thing about trying to paint a good face of who we are is we do not have complete control over our Facebook page. Other people can leave messages, state the wrong information deliberately or from ignorance: People can take an isolated incident they have had with us and blow it up to be the never-ending portrait of who we are. Worse, they can post it for all the world to see for all time. They can copy a photo you put up and put your photo up anywhere on the internet to create a false face for themselves. Outsiders can distort your reputation, your face on Facebook.
In a way, this is what has happened last week to our international United Methodist Church. They have repainted and distorted the image of God. The majority of delegates at our international meeting in St. Louis this past week were conservative. They came from conservative parts of the US, Asia, Africa, and the Philippines. They gathered to try to recreate the face of God for our denomination and the world. They created a new face of the Living God which is vastly different than what most Christians understand. The face of God they paint no longer defines a person's Baptism and the radicality of God's grace as the basis of being included fully in God's church. What was asserted in the body of the Traditional Plan is a God who is not Christ-centered? The Traditional Plan does not believe that the Face of God is the source of unbounded grace. It is no longer Baptism and the Grace of God that defines full membership into the UMC. The first requirement for full membership is that you not be a self-proclaimed and practicing homosexual. Worship Many individual United Methodists and lots of local Methodist churches, colleges and universities have met, discussed, and educated themselves theologically and scientifically about the complicated issues of human sexuality. The question of the exclusion or inclusion of gay people in the UMC has been discussed since Nixon was in office. United Methodist's have spent many faces to face time sharing and listening to stories of gay people being rejected by family or the church. Other United Methodists have put on seminars and support groups for those gay or straight struggling to remain in a denomination that says that some Baptized Christians are not worthy to be full members of their church. United Methodists from all sides of the issue of gay rights within our denomination have listened to those who allowed themselves to be vulnerable, real, and human. Tears have been shed over stories of the UMC excluding from full membership persons born on the Gay-bi-sexual-Transgender-Queer and questioning spectrum.
In 1972, forty-seven years ago, Nixon was president and The UMC General Conference did something for the first time: they voted to exclude from ordination: Practicing and self-avoid homosexuals. In 2004, George W. Bush had been elected for his second term. It was the same year that Massachusetts became the first state to allow same-sex marriage. Other action at General Conference took place. The UMC voted to not allow their pastors from performing any same-sex legal weddings. They also voted to not allow gay weddings to take place in their churches or on their property even if the minister was not officiating. This weeks' vote of our global denomination was to continue and strengthen these rules. It was to exclude from full membership the outcast of society with whom Jesus ate and ministered. Instead, the special conference of the General Conference mandates life within a church where GOD is a mere reflection of those who had a majority vote and the power to try to present what they see as the Face of God to be all that anyone should or could see. They refuse to paint Jesus with a gathering of all the world's children demanding that the gatekeepers of the Church "Let the little children come to Me, and do not hinder them! For the kingdom of heaven belongs to such as these." The Bible says that he wanted the outcast to come to him. But this new statement says, "Keep those queer people at the back of the bus, for the kingdom of heaven does not belong to such as these. In today's gospel text the relationship between God and the Chosen Jewish People goes from "Facebook" to "face to face time." As Jesus stands before God in prayer, his heart and mind and spirit in full communication with his Father, "The appearance of his face changed" (Luke 9:29). Jesus' true identity was revealed as God's glory came face-to-face with Jesus' humanity. Jesus is the human face of God. Jesus is how God finally made face time with the world. The Bible is our Faith book that reveals God's face.
Jesus spent his ministry doing three things: healing, teaching, preaching. As Jesus healed and taught and preached, he gave glimpses of God's glory that drew people nearer to the divine. When Philip blurted out his blindness by imploring Jesus to "show us the Father, and we will be satisfied," Jesus pulled back the curtain even further. "Have I been with you all this time Philip, and you still do not know me? Whoever has seen me has seen the Father" (John 14:8-9). In the strict hierarchies of ancient Asian cultures, gaining social status or gaining "face" was the basis of all social interaction. To gain face, or to improve your reputation, was everything. You did everything you could and went to every extreme possible to avoid losing face. You also helped others to "save face." The "face" God revealed in Jesus went beyond an identity that could be "gained" or "lost." The "face" God revealed in Jesus went beyond any structures of social status. The face God revealed in Jesus revealed was the face of love. As the Father has loved me, so I have loved you; abide in my love. If you keep my commandments, you will abide in my love, just as I have kept my Father's commandments and abide in his love. (John 15:9-10) And what were these "commandments" that would keep us in Jesus' love, in the Father's love? Jesus said to him, " 'You shall love the Lord your God with all your heart, and with all your soul, and with all your mind.' This is the greatest and first commandment. And a second is like it: 'You shall love your neighbor as yourself. On these two commandments hang all the law and the prophets." (Matthew 22:37-40) Jesus, the human face of God, came to reveal the true face of God, the Creator of the cosmos. And the true face of God is the face of love.
Bertrand Russell once gave a public lecture on astronomy. He described how the earth orbits around the sun and how the sun, in turn, orbits around the center of a vast collection of stars called our galaxy. At the end of the lecture, a little old lady at the back of the room got up and said: "What you have told us is rubbish. The world is really a flat plate supported on the back of a giant tortoise." The scientist gave a superior smile before replying, "What is the tortoise standing on?" "You're very clever, young man, very clever", said the old lady. "But it's turtles all the way down!"
The face of Christ, the Son of God, reveals that it is not turtles "all the way down." Rather it is love "all the way down." So, you tell me you want to find God's face? Do you want to see God's face? I tell you on this as we head toward Lent: find someone to love and you will find God's face, you will see God's face. For its love "all the way down." And when you see the face of love, the world is transfigured. And we become changed from "glory into glory."
Many years after 9/11 NPR ran a special. It featured a retired NYC firefighter, John, who lost two sons on 9/11: John Jr., also a firefighter, and his younger brother Joe, a police officer. Both died in the World Trade Center. John was close to both of his sons. He talked to each of them every day. He recalled how around 3:30 on September 10 he talked to John Jr. They ended the call by saying, "I love you." The next morning Joe called him and told him the earliest details of the attacks. That call also ended with 'I love you.' The father, John, told NPR, 'We had the boys, John for thirty-two years, Joe for thirty-four. I don't have any could've, should've, or would've. I wouldn't change anything. It's not many people that the last words they said to their son or daughter were 'I love you.'" In a Facebook world, the words people most need to hear, face-to-face, in-your-face, are God's face words: "I love you." Is your face a particular face of that Face? Will you manifest the true face of God this week? Will our local church show the face of God as one who does not judge the thieves on the cross, the tax collector, the one born blind? Will our face of God open its doors to all who seek to know this God or worship Jesus Christ, healer of the lepers, diner with the outcast of society, and lover of all the world's children?
- Rev. Roberta L. Williams