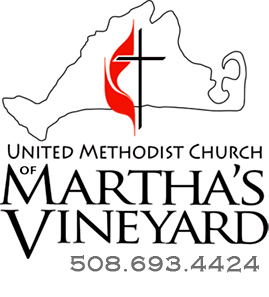 "What Causes You ​to Stumble?"
CONNECTING SCRIPTURE TO EVERYDAY LIFE
Through Scripture the living Christ meets us in the experience of redeeming grace.
​We are convinced that Jesus Christ is the living Word of God in our midst.
Rev. Roberta Williams, Pastor
Garrett Brown, Organist and Choir Director​
"They'll Know We Are Christians"
Laity Sunday - Delivered by John Freeman​
"The Blind Leading the Blind"
"The Greatest Commandment"
Copyright 2018 United Methodist Church of Martha's Vineyard. All Rights Reserved.